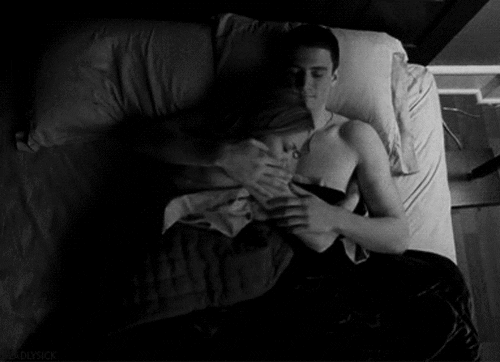 Since we know
deep within us
that love is dead,
why bother living?
You are the
constant fear
I try to keep
buried within me.
We were alright,
and then we took
a closer look and saw
the wretchedness that
we were made out of.
You are the embodiment
of beauty itself, eyes looking
at the world as if you know
that you have us to our knees.
Built from the song
of the sea, and the
lullaby of the wind,
you are a melody
I will never stop
longing for.
I am hopeless,
you are temptation.
I am breathless,
you are sin.
My affections lie
by death's fingertips,
and all I can do from afar
is watch as you give
love like it is color and wind.
You taste like wine
to my alcoholic tongue.
And here I know
that this is slow suicide,
to try to love,
to try and love you.
My sober intentions
cannot defend my
drunken deeds,
but you are worth
all the transgression.
There is a beast
that stomps on the
perimeter of my heart,
and it carries your name
and shrieks in your voice.
The rhythm in my
chest implodes on
itself every time
your skin touches mine.
There are gravestones
across my body, marking
every spot you once
laid your lips upon.
I can't breathe
when you share
the same atmosphere
as me.
Your blood is
expensive liquor,
your anatomy
seduces my heart
to take you in.
Fight me, take my
sins, ignite me.
I am your sacrifice
for tonight.
We can do
this again, and
again, and again.
What can stop
us now?
The ache you
cause somewhere
in the vicinity of
my affections
has killed whatever
hope there was left.
Chain my mind
to the floor, and
my limbs to the walls;
your love is torture.
Take me
against whatever
surface stands
in our way.
You have to
beware of
whatever
lies within me.
And we know
that our love
is death, and
we are lost souls.